Success Stories
Here's what our valued customers are saying! We take great pride in helping our customers achieve their real estate dreams and goals. Read the success stories of just a few of our satisfied customers.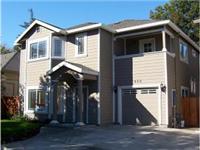 Judy is professional and takes care of all the paperwork necessary ahead of time - no surprises of any kind, she also explains in detail all the positive and negative aspects of the property when showing the property as a buyers agent. Judy has never pressured us into preparing offers or to increase the offer price during price bidding, she always let us decide the course of action.
Judy went a step further in our relationship and with our new home we bought with Judy as buyer's agent in April 2011 she helped us with scheduling of contract work, cleaning, and air duct cleaning which was really helpful with our hectic schedule. Judy always answers our calls and questions and provides detailed answers any time of the day and takes the worries and concerns out of home buying.
As a seller's agent Judy was able to sell our house at the price we wanted to and within a short time.
- Home Sellers and Buyers in San Jose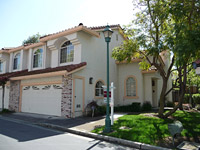 Judy Wang is a very professional as well as knowledgable realtor. With her help, my Milpitas house sold in no time with multiple offers. She is also very resourceful, referred me good handman, painter, housecleaner. gardener, etc. All with good service and *very* reasonable price. She is always responsible and on top of everything, replied to emails and phone calls immediately. We are very lucky to have her and I am sure you will have the same experience too.
- Home Seller in Milptias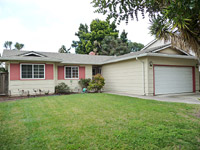 Judy Wang has both my thanks and my recommendation. In addition to selling the house quickly and above the average listed price for our area, she saved us additional money by expediting the paperwork associated with the sale. Judy demonstrated her experience by facilitating the preparation of the house for sale and lining up potential buyers prior to putting the house on the market.
- Home Sellers in San Jose
Hi Judy
Thanks so much for the incredible job of selling our house for us.
I know when we started down the process given the market condition, I was not sure when/if we would sell the place, but thanks to God and a very good realtor who guided us and made all the right moves, we sold our place in record time.
We enjoyed working with you through the entire process and your calm and caring demeanor and wonderful advice really helped us understand what needed to be done to get the house sold.
We will always remember you and refer family and friends to you whenever possible.
Thanks again Judy - you are the BEST
- Home Sellers in Milpitas
We are also very fortunate to have you as our agent. We feel very secured to sign anything you pass to us without the need to double guess.
- Home Buyers in Cupertino
Thank you, Judy! It's been absolute pleasure working with you, too! Once I'm all settled in, I want you to come visit and I want to take you to my favorite dim sum restaurant in the city. Thanks again for everything!!!
- Home Buyer in San Francisco
We would like to express our sincere appreciation and thanks to Judy Wang and her team for the dedication, commitment and hard work in selling our home. Judy knows the market very well and she brings a lot of experience and professionalism to the table, which are the key elements for a successful real estate transaction.
She is honest, sincere, dependable, and works very hard to make the process goes through smoothly from start to finish. She is very supportive of the clients' needs and goes out of her way to help close the transaction.
In Judy we found not only a realtor, but also a trusted and good friend. We would be very happy to use Judy's services for any of our future real estate needs, and would have no hesitation in recommending her to our family and friends.
Thank you very much Judy for your sincerity, professionalism, dedication and commitment.
- Home Sellers in Milpitas
Thanks again so much for everything and for being so thorough, generous, and for hand-holding us all the way thru the process.
- Home Buyers in San Jose
Judy: thanks so much for everything and for your patience through a pretty long selection process.
- Home Buyers in Menlo Park
Thank you Judy for making the sale of our home in San Jose go so smoothly. Your expertise and professionalism were extremely helpful to us as first time sellers, and your continual updates made the process so much easier.
- Home Sellers in San Jose
Thank you for all your help in getting our house sold. We really appreciated your professionalism and your patience in working with us. It really made house selling a smooth and simple affair for us especially since we were not in the area. Thank you for accommodating our timings and working with us during our out the area move. I will definitely refer your services to friends in the bay area.
- Home Sellers in San Jose
We are very lucky to meet a professional and friendly great agent like you. You are one of the agents on the TOP of our list. Thanks.
- Michelle Adams, Agent at Coldwell Banker
Thank you Judy for a wonderful transaction. You are truly a professional.
- Jan De Carli, Broker at Coldwell Banker
We are very happy knowing you. Because of you, we can buy such a nice house and completed all the work smoothly. Thank you again.
- Home Buyer in San Jose
We decided to work with Judy to sell our house on a friend's recommendation. Judy did a great job working with us pricing the property appropriately, staging and marketing it. We sold our house in only 5 days with 3 offers to decide from. Judy's guidance was invaluable in deciding between the multiple offers. We were so happy selling our house that we decided to use Judy's services to buy a new one. Judy formulated an excellent strategy for the house, located in a hot area, we were interested in. She created and presented the offer in a way that we were successful in buying the house even when it had 3 other competing offers. We also used Judy Wang Financial Services to get the loan for the new house. The loan process was very simple and the financial services worked very hard to get us approved for a very good rate.
In every phase of the process we relied on the valuable experience and advice from Judy. We really appreciate all the hard work Judy did to make our transition as smooth as possible. Thank you very much Judy.
- Home Sellers in San Jose and Buyer in Fremont
Thanks for your help in purchasing this property. We are looking forward to moving in.
- Home Buyer in Cupertino
Judy Wang is a true professional with deep experience and market knowledge. Judy helped us sell our house at a fair price in a very difficult market. I give Judy only my highest recommendation.
- Home Sellers in San Jose
Thanks for the great service in helping us sell our house for the first time. You have made this complicated process so painless for us.
- Home Sellers and Buyers in San Jose
Thanks so much for all your help. It was quite a pleasant experience having you as an agent.
- Home Buyer in Saratoga
No words can describe the excellence and professionalism of Judy Wang and her team. She went above and beyond her title as a Realtor on selling our great home and finding us a new wonderful home. We had always heard selling and buying a home was supposed to be stressful, confusing and a real headache. Oh boy they were right! But Judy's patient and professionalism helped get my whole family through the tough times (and believe me there were tough times...). Honestly, I personally feel that with Judy, not only we have a trusted agent but we've also got a real friend on our side and that made the big difference.
We definitely would use her and her team again and would highly recommend her to our friends and family purchasing (or selling) a new home. Your hard work and DEDICATION meant so much to us, THANKS!
- Home Sellers and Buyers in Fremont and San Jose
I just wanted to let you know that I am excited and happy now about the house now! :-). I really have to thank you so much for making this happen for me.
- Home Buyer in San Jose
Judy went above and beyond what one can expect from a Realtor. Judy made this house hunting / house buying process very smooth. When we hired Judy we were looking for professional expertise and advice, we not only got all that but also someone who stands up for us. If you are looking for a professional that not only knows the housing market in the Bay Area but also provide you with the best possible advice, Judy is the person you need.
When we describe Judy, we think honesty, professionalism, integrity. Again Judy, these words are not strong enough to reflect how grateful we are to you for your outstanding work.
- Home Buyers in San Jose
Judy gave us several tips to make our home more presentable for sale. She also gave us considerable insight on what the real market value of our home was. She even took us to see several other townhomes for comparison to help us decide what would be a good marketable price for our home.
We were so impressed with her professionalism and work ethics and as a result, we developed a lasting friendship. We feel with Judy representing us we got the best service available. Therefore, we highly recommend her to anyone who is interested in buying or selling a home.
- Home Sellers in San Jose
Dear Judy,
Selling a home is a major decision in ones life, and can be a pleasant or difficult depending on the experience and professionalism of the broker. Having made many moves due to company relocation my wife and I understood the importance of broker selection. Up to this point we had mixed emotions about the service that we received in the past. In all cases to varying degrees we had disappointments. When we decided to sell our San Jose home we arranged several interviews with realtors in the area before meeting you. After spending most of that evening going over the Judy Wang Realtors Services presentation my wife and I were completely convinced that we wanted you to list our home.
You made us feel very comfortable and you gave us confidence that we would be very satisfied with Judy Wang Realtors Services. We have not been disappointed! Your support has been absolutely fantastic, you are so easy to work with and so very patient and straight forward in the way that you do business. We were both extremely satisfied in you fast response to questions and concerns, even when we called you at inconvenient times. I only wish we could have received such excellent support on previous homes that we have sold. You are the best!
Thank you so much for everything that you have done to make our transition to our new home such a pleasant experience.
- Home Sellers in San Jose
You helped us sell two homes in less than one year, bringing us substantial profits. You make the entire selling process easy and rewarding. You are the best realtor in the Silicon Valley...possibly the 'BEST' realtor period..
- Home Sellers in San Jose
Hi Judy,
I had an extremely good experience with you and your team when you helped sell our house in a down market. You are very professional, very timely and very thorough. We have worked with 3 real agents already for past transactions and you are the only one who made the whole process look easy. There were no games, no hidden deals and no last minute surprises.
I will not go to any one else for any future real estate transactions. You are the best. Thanks
- Home Sellers in San Jose
Dear Ms. Judy Wang,
We are very impressed with the highly effective quality of the service and the teamwork mindset of you and your team to help us sell one of our investment properties recently.
More than any other agent that we ever dealt with, you exhibited the professional planning and execution throughout the selling phases. We are very satisfied with your spending time to analyze the details with us to quickly come up with the right proposal after the very first round. Your advertisement in the local newspapers and your willingness to work around the clock to fit in the potential buyers' schedule make it convenient and accessible to all. The house preparation and staging gave the house more attractive and warmer looks with appropriate furniture and decoration. Indeed the house looked like a showcase model house. And best of all, we are very please that the sale was carried out quickly with good buyers and professional team work across all the phases from open house to transfer of title. I definitely will look forward for more opportunity to do business with you in the future, and recommend your office to my connection.
- Home Sellers in San Jose
We have had many real estate transactions over the years and therefore have worked with many real estate agents. JUDY WANG IS THE BEST! She is available 24/7, is diligent and is thorough in paying attention to all the necessary details.
Most recently we were doing 3 real estate transactions simultaneously in 3 different cities. Judy stands hand and shoulder above all the other agents. She negotiated for us the best price in the shortest time and provided for us the smoothest transaction. She makes the transaction look so easy but we know it's because she works very hard to make sure that everything is in place.
If you want a real estate agent who will be available 24/7, is diligent and can negotiate the best $$$ and terms for you, Judy Wang is definitely the one you want on your side. We were grateful that she was our agent!
- Home Sellers and Buyers
We are extremely pleased with Judy's professionalism and sound advice. She has exhibited extreme patience and competency, while guiding us in the sale of our house in San Jose. Her whole office staff also showed the same dedication and professionalism in the dispersing of their responsibilities. We were able to get in touch with her or her assistants at all times, or had our phone calls or e-mails returned very promptly. We received an offer to buy our house on the day it was first put on the market. She also assisted us in understanding all the regulations and was able to calm our fears and apprehensions. She is very knowledgeable about the market, the trends, and the best way to list the price. Her calm, flexible, dependent personality with a confident intelligence was much appreciated by both of us.
We have no reservations whatsoever in giving her our highest recommendation to be your Realtor!
- Home Sellers in San Jose
We would love to have you as our next satisfied client!